Key Yachting
Key Yachting Ltd,
Hamble Hampshire, SO31 4NB
Tel:+44 (0)23 8045 5669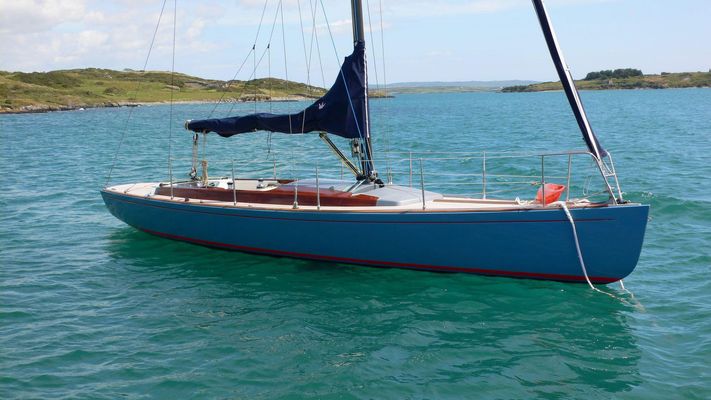 Designed by architects Joubert and Nivelt, the hull of this unit is beautiful, with sleek and resolutely modern lines.
The idea behind the design of the Tofinou 9.5 was that its extreme simplicity allows for apprehension-free solitary navigations and also permits serene outings with family or friends. Therefore, the halyards and the sheets return within the helmsman's reach in the middle of the cockpit and the furling jib is self-tacking. All the blocks are masked beneath a superb and entirely removable varnished mahogany coaming.I Equipped with a standard carbon mast, a lifting keel and a 14CH engine, the Tofinou 9.5 is a fast sailboat, with great stability and a smooth helm. Thanks to its deep keel ending with a bulb, the boat remains stiff under sail and offers all the sensations of a large sailboat.
The interior fittings of the Tofinou 9.5 are simple, functional and work perfectly with the boat's sail plan.
Its narrow 2.5-meter hull gives it exceptional passage in the water, as well as several practical benefits such as access to small marina berths and easy road transport. The Tofinou 9.5 is tractable on a double-axel trailer hooked up to an appropriate vehicle. The specially designed trailer can be used for storage or wintering of the boat.
Specifications
Length Overall
31'2 ft / 9.5 m